Since 2010 the Safari Collection has trusted us with their brand. We have actively participated in shaping and defining their user experience, handling everything from from logo development through to corporate identity, enquiry and booking forms, guest journey branding throughout the four lodges, brochures, postcards, magazine ads, online and google ads, web design, coding and  smartbox integrated solutions.
The Task
To create a customised, fully responsive website solution that could talk with their existing backend CRM. Communicating The Safari Collection's unique collection of luxury lodges and camps in Kenya, as well as their abilities as a ground handler and tailor-made safari specialist tour operator in East Africa.
The Result
A strong, clean, crisp, contemporary website focused on communicating the brand offering and core personality. Information is well organised and relevant with simple navigation and an intuitive user interface. Optimised graphics, valid links and SEO and mobile friendly landing pages were implemented in order to attract and maintain user experience. Availability and booking widgets were integrated, along with conversion tracking codes.
Smart Intergrated Solutions
Template design with stipulated variables for each experience offered by the Safari Collection allowing them to internally generate beautiful, tailored-made travel itineraries, personalised to suit each pax and trip through a Smartbox CCS integrated backend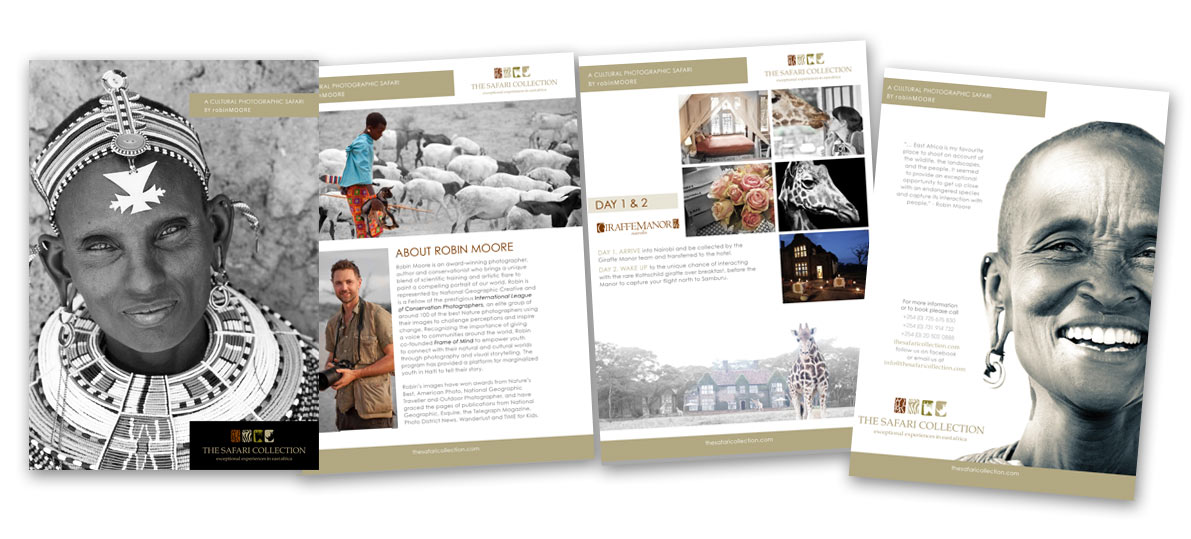 Building a Brand
The Task
Review and develop all forward facing guest collateral and touch points, to enhance and enrich the brand experience and create a better guest journey
The Challenge
To reinforce The Safari Collection parent brand at each of the lodges, while still maintaining their own identity. Each point of communication needed to be subtle and relevant to the guest journey. Whenever possible items were to be premium and environmentally friendly, allowing for re-use or sale in the gift shops.
The Solution
Branded reusable water bottles. The implementation of the Save a bucket incitive. Kids activity welcome packs. Welcome messaging. Tea/pillow messaging with lodge specific safari facts. Complete bath and shower range in each property incl. shampoo, conditioner and bubble bath packaging etc. Tea and coffee packaging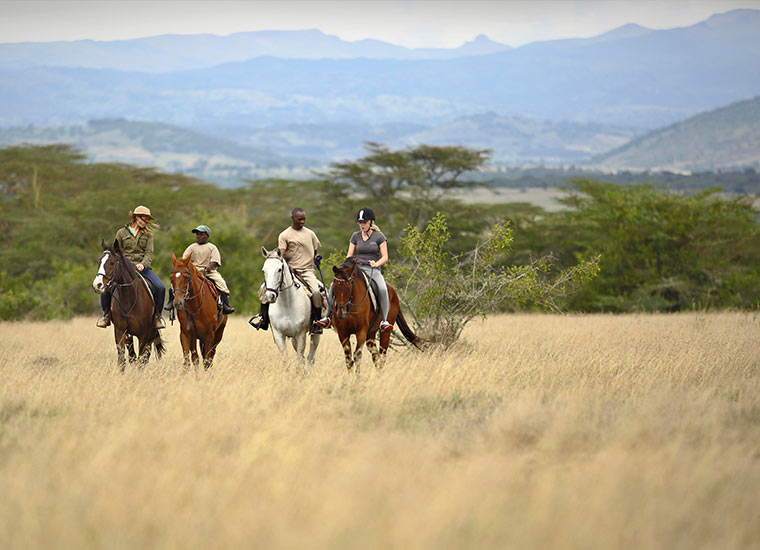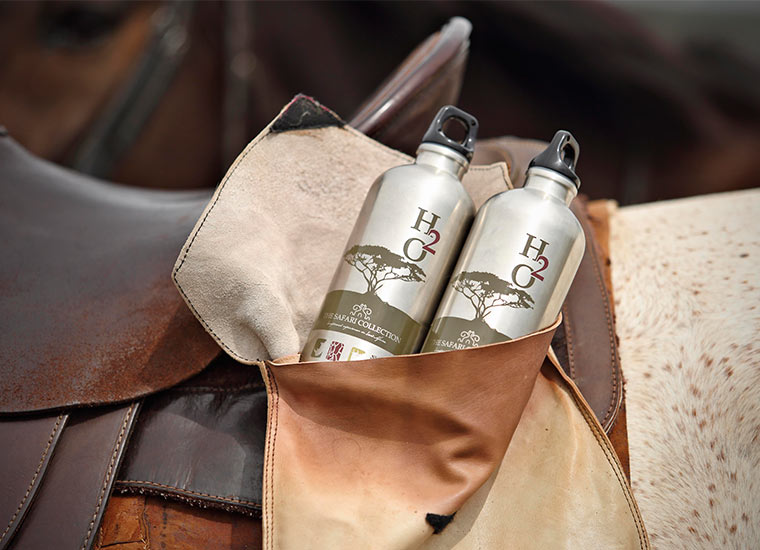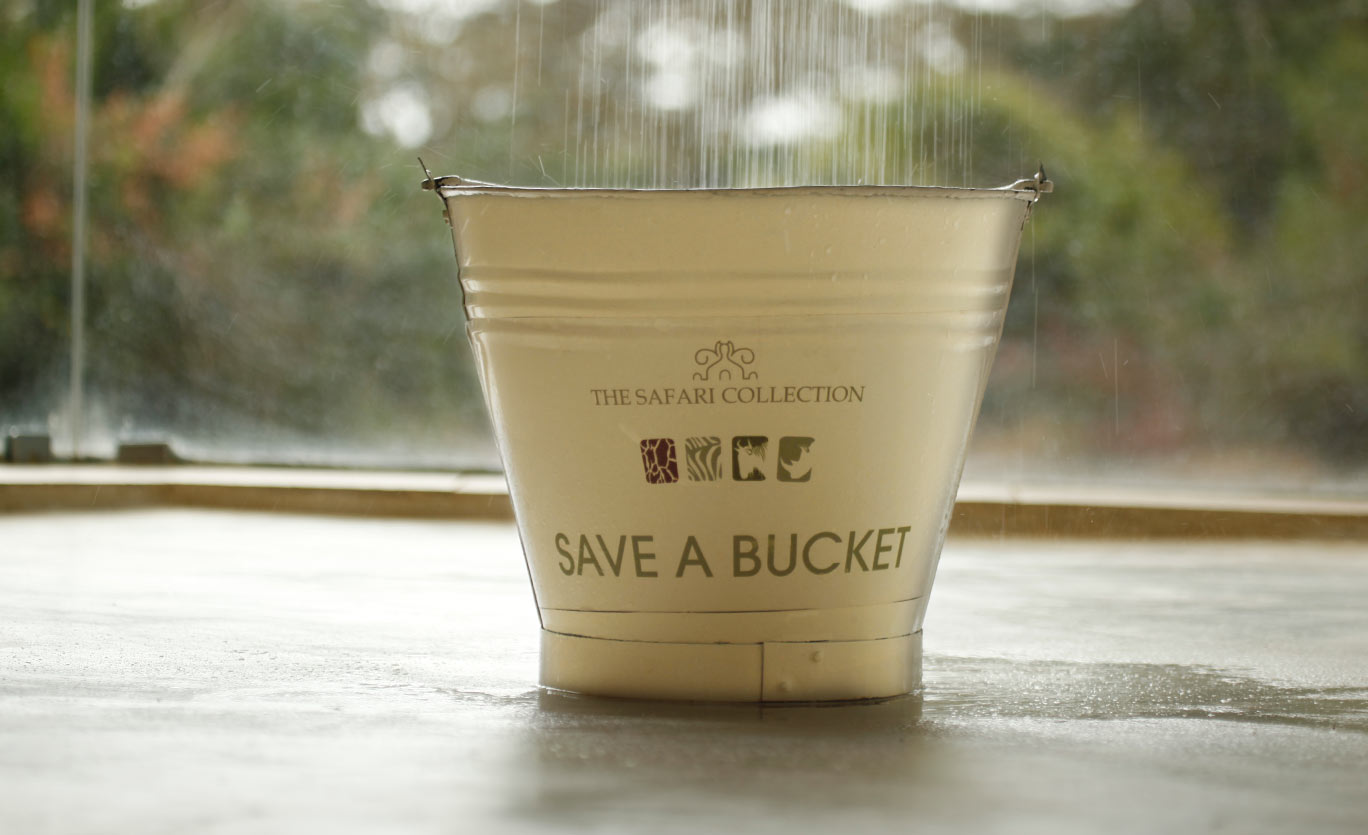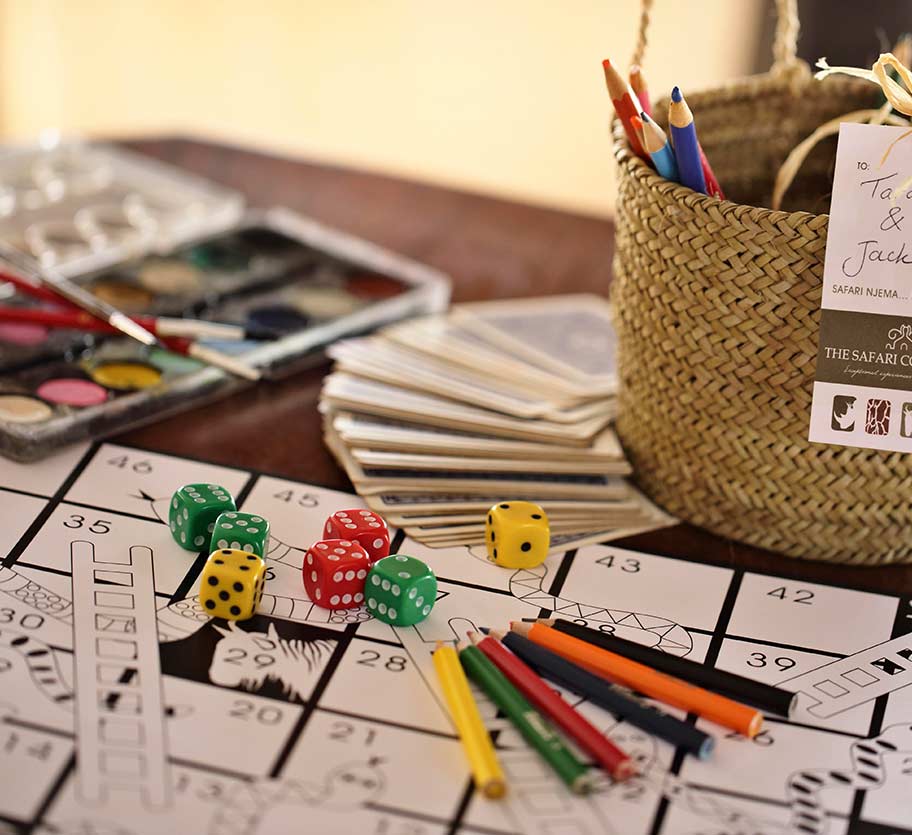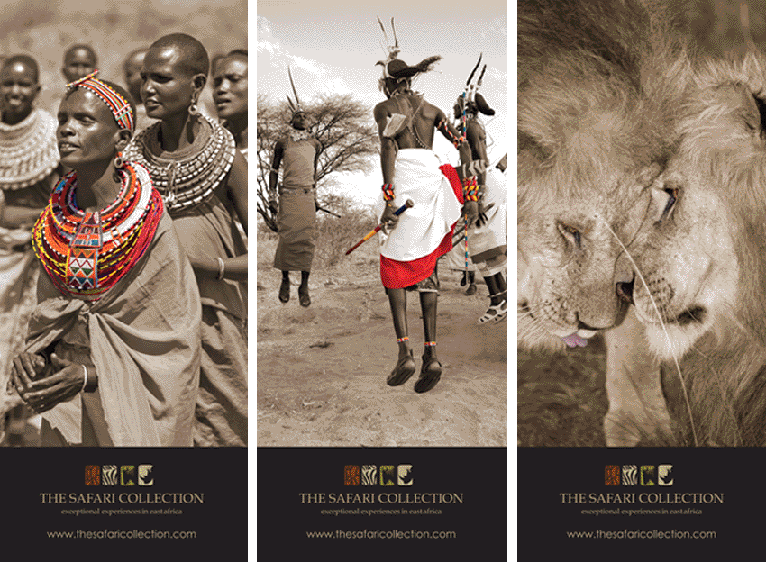 Talking to the trade
Design of tradeshow booth, banner and support collateral for Indaba, We are Africa and the Arabian Travel Market in Dubai 
Refreshing to work with. Nothing we throw at them phases them. They keep delivering time and time again